More than 3,000 Schools Nationwide Sign-Up For CrisisGo Free Teacher Panic Button
AASA Program Offers Free Teacher Panic Button Feature To Help Make Schools Safer
St. Louis MO – January 24, 2017 – CrisisGo, an incident and emergency communications platform provider for schools, has announced that more than 3,000 schools nationwide have signed up for the Free Teacher Panic Button program offered through a partnership with AASA, the School Superintendents Association. Due to the overwhelming participation in this offer and CrisisGo's broader commitment to making schools safer, the free offer is being extended through March 31, 2017.
News Facts:
The Free Teacher Panic Button is an AASA sponsored program that gives every public school in the United States free access to CrisisGo Panic Button service for three years.
3,000 schools have signed up to the program serving over 1,300,000 students
The Panic Button feature allows any teacher or staff member to send an emergency alert to the school safety team or school security to report any incident or dangerous situation by the simple press of a button on his or her mobile phone.
The CrisisGo App also enables two-way communication with the response team to let teachers and staff know that help is on the way and to keep teachers and safety team members connected during any emergency.
Tweet this: CrisisGo Free Teacher Panic Button reaches 3,000 school signups; extends deadline to March 31. #MakeSchoolsSafer: bit.ly/2j5Ziik
Supporting Quote:
"Communication is often the most effective path to safety," said Bill Reynolds, CrisisGo co-founder. "School administrators are embracing the Free Teacher Panic Button program to provide their teachers and staff with a simple tool to get immediate access to their safety teams."
Additional Resources:

AASA Members Only!
The AASA and CrisisGo, Inc. have partnered to offer every school in the US key features of the CrisisGo emergency management and mobile communications platform at no cost. Beginning on October 18th, school districts can now offer their employees, teachers and parent community the CrisisGo mobile app with the Panic Button feature and emergency notification platform activated for free for a three-year period.
With the CrisisGo mobile communications app on their smartphones, teachers and school staff will be able to use the CrisisGo panic button feature to report emergency incidents immediately to school administration and the school safety team. That feature combined with the CrisisGo notification feature, will give school communities powerful real time communications to keep school communities informed in an emergency, when every second counts.
SIGN-UP TODAY! It's Quick and Easy to Bring the CrisisGo Emergency Communications App to Your School!
Free Teacher Panic and
Parent Emergency Mass Notification
Deadline for Sign Up: December 15, 2016
CrisisGo and Missouri School Boards Association Provide Free Teacher Panic Buttons and Parent Emergency Notification
The Missouri School Boards Association and CrisisGo, Inc. have partnered to offer every school in Missouri key features of the CrisisGo emergency management and mobile communications platform at no cost. Beginning on October 1st, Missouri schools can now offer their employees, teachers and parent community the CrisisGo mobile app with the Panic Button feature and emergency notification platform activated for free for a three-year period.
Recognizing the increased threats and safety needs facing public schools, MSBA and CrisisGo. Inc. have teamed up to offer all Missouri schools; teachers, staff and parent communities, this easy-to-use mobile technology that will make schools safer. Click here to learn more!
Welcome.
We are glad you are interested in Mobile Emergency Crisis Response. Here are some of the current 2015 media features that people are talking about. Please contact us if you would like us to include a press release from your school or agency.
CrisisGo Announces Major Software Upgrade for its Mobile Emergency Plan App
www.crisisgo.com
Sunnyvale CA – July 20, 2016 – CrisisGo today announced a major software upgrade for its emergency management planning app, ensuring that CrisisGo continues to be the most effective app for mobile emergency response plan use. CrisisGo customers already utilize the advanced mobile app and, with the release of CrisisGo Version 4.2, they have at their fingertips even greater functionality.
With the release of CrisisGo Version 4.2, schools and districts can now:
· Customize alert groups by allowing them to choose specific users to receive alerts.
· Ensure everyone receives safety information by adding SMS and email messages for staff that do not use a smartphone.
· Provide tips and web links to make all necessary safety information and resources available to CrisisGo users.
· Create customizable incident reporting forms related to their specific needs.
· Updated user interface for easier and faster response in emergency situations.
With CrisisGo, school district administrators and teachers have access to their emergency response plans right on their mobile devices, along with a communication system that helps them get through crisis situations. CrisisGo gives school districts the tools needed to ensure the safety of their students and staff when the unthinkable happen.
"There are only a few things I trust for sure, and CrisisGo is one of them!" - LeVaughn Smart, SRO Missouri School District.
Press Contacts:
Stephanie Calcott
www.crisisgo.com
CrisisGo
stephaniec@crisisgo.com
314-669-9022
CrisisGo on Security Guy Radio
About Security Guy Radio
Security Guy Radio is a weekly radio show where 51,000 security and law enforcement professionals tune in each month. Each week, Chuck Harold and his guest hosts challenge the conventional wisdom of the security industry with their "plain talk" experience, humorous stories and answers from top security experts in their field. Tune in each every Monday night at 7 p.m. (PST) for the latest security news, enlightening interviews and review of a featured security gadget or service.

About CrisisGo
CrisisGo is a mobile group communication tool that revolutionizes mobile emergency management systems. CEO Jim Spicuzza, Co-Founder of SchoolCenter, CTO Songwei Ma, of ZTE and Bell Labs have joined together to develop a mobile emergency system to help keep people safe, everywhere. CrisisGo is the only multi-role mobile crisis toolset in the world. Currently, CrisisGo is in over 30 states and is being rapidly adopted throughout the United States.
CrisisGo's CEO, Jim Spicuzza, will be presenting at the Smart City Tech Summit on March 29 – 31 in Kansas City, MO. The summit, hosted by Think Big Partners, will be the first in a series of events focused on the public safety challenges caused by the threats of domestic terrorism and active shooter situations.
Read CrisisGo's Monthly Newsletters
January 2016 News
February 2016 News
March 2016 News
Listen to CrisisGo's Lunch & Learn Safety Webinar with Cpt Bolender on How to Survive an Active Shooter Situation
Hear Captain Bolender's powerful message on how to prevent, prepare, and respond to an active shooter situation. Captain Bolender has been involved with two active shooter situations and has a wealth of knowledge from his experiences as a 23 year veteran with the Oak Creek Police Department. Captain Bolender has been involved in two active shooter incidents and has extensive SWAT team experience. He commands the OCPD's patrol division, emergency communications and use-of-force training. Click here to listen to his latest webinar from March 2, 2016.
CrisisGo Partners with Clever to Provide a Mobile Emergency Response App to America's K-12 Schools
CrisisGo, a mobile emergency response system built specifically for the k12 industry announced today that it has partnered with Clever to help districts get their emergency plans out of their three-ring binders and onto everyone's mobile devices.
To learn more, click here.
Watch What Norton City Schools in Virginia Has to Say About CrisisGo and Learn How They Are Using It to Keep Students Safe.
"This app seems to give you a lot of potential insights about what's going on in the building because everyone can be an information agent," J.I. Burton High School math teacher Robert Fultz said. The app is called Crisis Go and teachers have it on their phones or tablets.
Watch this two-minute video to see how the CrisisGo mobile app is changing the landscape of how schools respond during crisis.
MSBA and CrisisGo Team Up to Support School Safety
The Missouri School Boards' Association (MSBA) is pleased to promote a partnership with CrisisGo, the country's fastest-growing mobile emergency response app for educators. The collaboration between MSBA and CrisisGo connects educators with the resources they need to keep their staff and students safe as they go to school each day. Read more here:
https://s3.amazonaws.com/cdn.files.msbanet.org/boardbulletin/Nov2015BB+Digital.pdf
Gervais, Oregon School District Chooses CrisisGo to Make Their Schools Safer
http://www.statesmanjournal.com/story/news/education/2015/10/21/new-app-makes-schools-safer-students/74352188/
CrisisGo is an Approved Product for Missouri Center for Education Safety
On October 1, 2015, at the Missouri School Safety Conference in Tan-Tar-A Resort, Paul H. Fennewald, Director of Missouri's Center for Education Safety, detailed news that a safety grant will be available to Missouri schools for school safety-related purposes. During the event, Mr. Fennewald stated that CrisisGo is one of the approved "Purchased Services" software products eligible under the grant.

The grant application period will be open from October 1, 2015 to November 13,, 2015. Awards are expected to be announced by December 1, 2015, with expenditures and invoices provided in order to be reimbursed under this grant program by May 2, 2016. If you've seen a demo of CrisisGo and have a proposal within 60 days from now, just go tohttp://moces.org/ces-grant and apply for CrisisGo. If you still need to see a demo of CrisisGo, just go to www.crisisgo.com/demo.
Techli St. Louis Interviews Jim Spicuzza to Learn How CrisisGo Helps Support Schools in Crisis Situations - July 15, 2015
Watch this min-interview of CrisisGo's CEO, Jim Spicuzza: https://vimeo.com/133985293
CrisisGo Awarded $50,000 by Arch Grants of St. Louis - June 18, 2015
Read how the CrisisGo team has been hard at work. See their latest accomplishment since moving its headquarters to the great city of St. Louis, Missouri.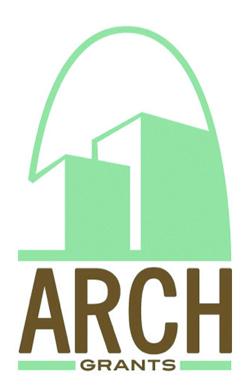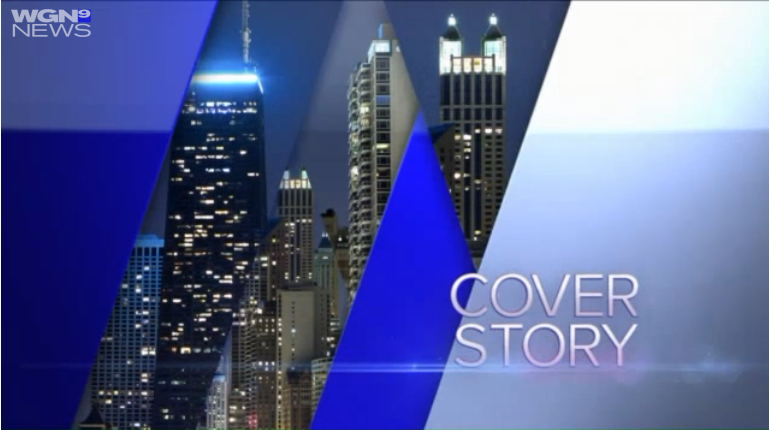 Active shooter drill trains cops, staff and students at BHS Using CrisisGo
CrisisGo and Barrington School District make Chicago Tribune report today. Read what Superintendent Harris had to say about CrisisGo and how important it is to their students and staff: http://www.chicagotribune.com/suburbs/barrington/news/ct-bcr-active-shooter-drill-tl-0326-20150320-story.html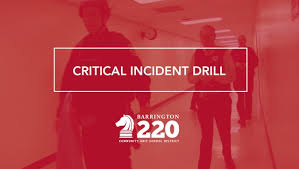 San Leandro Unified School District in California Launches CrisisGo's Mobile Emergency Response System
As one of the premier San Francisco Bay's school district, CrisisGo is pleased to welcome them as one of our newest customers. Click here to learn more.
Chicago Tribune Interviews CrisisGo's Director of Marketing about its newest customer, Lake Forest School District in Lake Forest, Illinois
Click here to read about members of the District 67 board of education, which oversees Lake Forest's elementary schools, unanimously approve buying CrisisGo, based in Marion, Ill., for teachers and administrators to use in crises.
Districts Turn to Mobile Technology for Crisis Management
Click here to read how Royalton, Minnesota's district has made the decision to turn away from the three-ring binder and toward CrisisGo's mobile emergency response application.
Listen to Michele Gay, founder of Safe and Sound Schools Foundation; a Sandy Hook Initiative - 1.27.15
CrisisGo Corporate Office Opens in St. Louis, Missouri - January 2015
http://interact.stltoday.com/pr/business/PR012115025420044
Local Schools Adding Safety Plan App - Now There's an App for That
Active shooter drill trains cops, staff and students at BHS Using CrisisGo
CrisisGo and Barrington School District make Chicago Tribune report today. Read what Superintendent Harris had to say about CrisisGo and how important it is to their students and staff: http://www.chicagotribune.com/suburbs/barrington/news/ct-bcr-active-shooter-drill-tl-0326-20150320-story.html