Fighting bullying starts with capturing all incidents
The Free CrisisGo Bully program provides all K-12 schools in the United States free access indefinitely to CrisisGo Bully & Tips Tool including:
Bully reporting using smartphones - CrisisGo Bully & Tips includes a mobile application allowing students to report any incident using their smartphone. Making the process easy and anonymous is key to ensure all issues are reported by students

Live dashboard - CrisisGo Bully & Tips features a live dashboard providing safety teams a map of all incidents and enabling immediate action. CrisisGo Dashboard is not just for bully reports! It gives a global view of all daily incidents and removes the hassle of using individual point solutions for each threat. CrisisGo provides ONE solution for all of your safety management needs

Detailed incident reporting - CrisisGo Bully & Tips includes detailed reports by type, building, and date. These reports will not only fulfill your district and state reporting requirements but will also guide your administrators in implementing corrective initiatives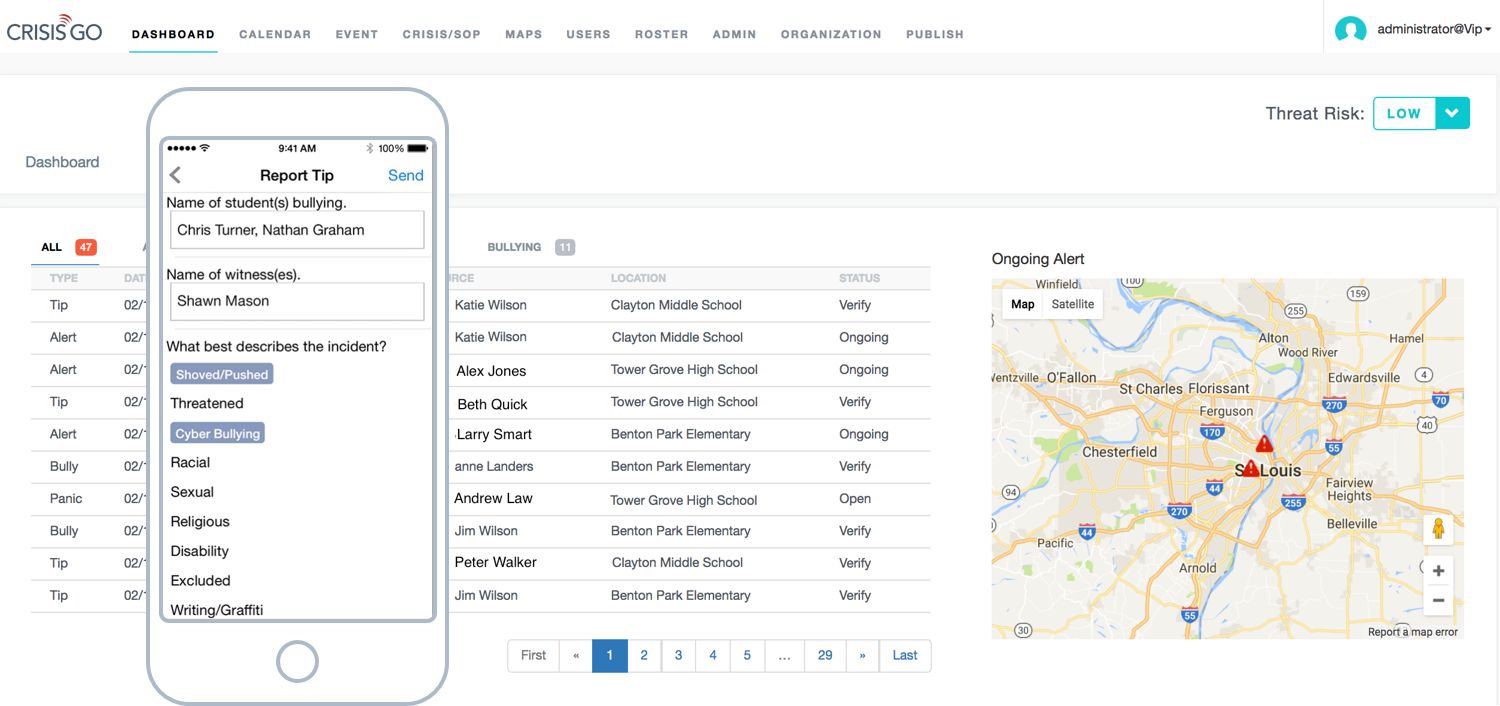 It's time to act
The National Center for Educational Statistics found that more than one out of every five students were bullied in 2016. Because many of these situations occur on K-12 campuses, schools need to rally communities and put together programs to end them. The success of these initiatives hinges on capturing all incidents, consistently tracking their proper disposition, and reporting to drive improvements. Take advantage of our FREE offer to ensure a safe learning environment that is necessary to attain true success for both teachers and students.
CrisisGo Bully & Tips is a feature of CrisisGo Safety Management and Emergency Communications Suite.