Transform the way your staff plans, prepares, coordinates, communicates and connects so people are safer in your organization.
Features that work for your business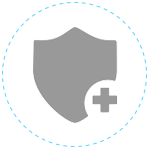 Comprehensive Risk Management
Create a fully-protected environment with CrisisGo.
Reach anyone and everyone within seconds.
Be Prepared - Hospitals and other healthcare delivery organizations must be prepared to care for those in need of medical services and, to the extent possible, protect staff and patients from being exposed to any further risk. The organization's emergency operations plan should recognize that a healthcare organization may be directly impacted by a disaster and still continue to operate and receive victims of the event. Communication and access to emergency response protocols is critical in keeping healthcare staff connected and coordinated during an emergency. Secure two-way messaging (with or without audible tone) provides fast and effective notification, so everyone is ready to take the necessary steps to keep patients, guests and staff safe. CrisisGo
Solution - CrisisGo Mobile Emergency Response System gives healthcare administrators the ability to quickly alert staff with audible sirens on their mobile devices and computers. Communication can be on the CrisisGo app, SMS or Email. Emergency response protocols, maps, contacts and much more assist the staff in following the plan with accuracy. Panic buttons on the app provide for the lone worker safety recommended by OSHA.
Uses - CrisisGo mobile emergency response system can notify all staff of an emergency within seconds. Healthcare staff uses CrisisGo to update the crisis team of situations that concern them, see something/say something. When issues get out of hand, nurses can press their panic button to get security to assist them with visitors that are escalating out of control. If weapons or other extreme situations arise, alerts can be sent out to quickly inform staff to shelter-in-place. Two-way real time multimedia messaging keeps everyone informed of critical information before, during and after the event. Staff can also provide anonymous incident reports informing security of risks prior to incidents occurring.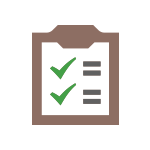 Checklists
Critical operational checklists are based on crisis type and your staff's role. Checklists enhance response success and lead to better outcomes.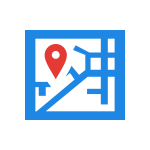 Maps and Documents
Maps and documents provide visual aids during crisis. From evacuation routes to CPR instructions, provide the tools your team needs to be successful.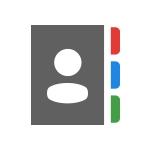 Emergency Contacts
Connect the correct people in your organization with the outside responders. Maintain a single emergency responder contact list for so all staff have up-to-date phone numbers and email addresses.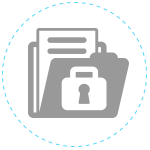 Security and Data Protection
The CrisisGo application requires a username and password to access any information within the app. A business also has the ability to disable a user through the CrisisGo web portal . When a user is disabled, the CrisisGo app will remain on their device until it is deleted but the user will no longer be able to access the information in the app. All history from that user remains stored in the web portal.