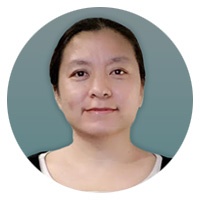 Songwei Ma
Chief Executive Officer and Chief Technical Officer
Songwei Ma got her Ph.D. degree in computer science in 1998. She joined in ZTE telecom equipment company from 1998. During the work in ZTE, she successfully led the R&D team to design and develop a series of Broadband access equipment which have been used in over 60 countries, have taken over 20% market share in the current worldwide market, and have brought billions of dollars of market revenue to the company.
She joined Research and Innovation Center of Alcatel from 2005,and then went into Bell labs with the merger of Alcatel and Lucent. In Bell Labs, she had been leading the innovation research team on Fixed & Mobile Converged networks, focusing on contributing the new innovative techniques on multimedia communication and applications. She left Bell Labs in 2010, and worked as CTO of Suzhou Dalian.
She is the author of over 30 patents.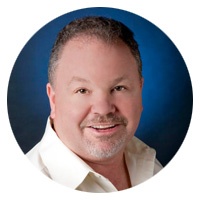 Jim Spicuzza
Chief Product Officer
Prior to starting CrisisGo, Jim Spicuzza created SchoolCenter with 2 partners in 1999 and grew the company successfully until it was acquired in 2011. In his previous role at SchoolCenter, Mr. Spicuzza led a senior team that successfully developed SchoolCenter Pro, a new innovative approach to education content management. In 1995 Mr. Spicuzza created Midwest Internet, a dial up software company with 3 partners. Midwest Internet was acquired in a roll up of ISPs in 2001 and eventually became part of Earthlink.
Jim Spicuzza graduated with BS in Accounting and obtained his CPA certification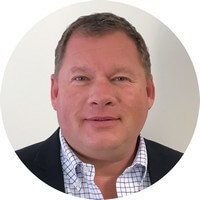 Bill Reynolds
VP of Sales
Bill Reynolds is the Vice President of Sales for CrisisGo. He is responsible for generating the "go to market sales strategy" for CrisisGo both for the K-12 education market as well as other verticals across the country. Bill is a successful sales executive with over 20 years of proven sales and leadership in K-12 education and insurance industries.
Prior to joining CrisisGo, Bill was with Schoolwires/Blackboard as a Senior Territory Sales Executive. Along with Jim Spicuzza and Songwei Ma, Bill helped create the vision of CrisisGo and has now joined the leadership team to continue to grow the platform to be the leading crisis communications platform.
Bill attended Southern Illinois University in Carbondale Illinois majoring in Business Management.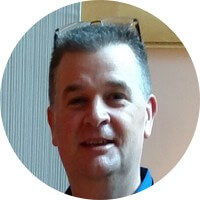 Stacey Sisk
Director of Sales
Stacey Sisk serves as the Director of Sales at CrisisGo, with responsibility for the strategic development of new sales channels through corporate partnerships, alliances, and direct sales groups. His responsibilities also include the daily management of all of our sales channels and our independent sales representatives. Stacey has been an integral partner with CrisisGo since 2014 while serving in his role as National Independent Sales Manager. He has been responsible for recruiting, organizing, and managing a team of over 50 independent representatives and expanding our sales representation to cover 42 states and the international school market. Stacey's greatest strengths are his creativity, motivation, leadership, and his attention to detail. He thrives on challenges, particularly those that expand the company's reach. His most recent projects involve forming strategic partnerships with companies that he has maintained close personal relationships with for numerous years.
Stacey began his professional career after receiving his Bachelors of Science degree in Accounting from Southern Illinois University in Carbondale as an Asst. Controller and then Controller for the Growmark Corporation.
Since 1993, Stacey has been an independent regional sales representative serving the K12 market and has served as the chairperson of the National Sales Advisory board. Stacey has been married since 1991 to Lisa Sisk and they have two children; Mitch and Bria. In his spare time, Stacey enjoys attending his children's sporting events and boating.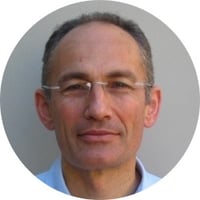 Nicolas De Kouchkovsky
Chief Marketing Officer
Nicolas De Kouchkovsky is a 25-year veteran of the software and telecommunications industry. He oversees CrisisGo marketing activities. Nicolas is a recognized industry expert in communication and customer facing technologies. Nicolas held numerous executive roles at Genesys, Alcatel-Lucent, Cirel, and Hewlett Packard Enterprise.
Nicolas is also an Advisor to B2B software companies. He was raised in France where he earned Engineering degrees from Ecole Polytechnique and Ecole Nationale Supérieure de Techniques Avancées and has been living in San Francisco since 2000.