We value our partners.

The School Superintendents Association (AASA)
In February 1866, this new organization called itself the National Association of School Superintendents. In a period of our country's reconstruction, school people were concerned about the role of education.
In 1870, the National Association of School Superintendents along with the American Normal School Association merged with the National Teachers Association to create the National Education Association. Within the NEA, the Department of Superintendents was formed.
Decades later, in the 1930s, the administrators decided to break away and became the American Association of School Administrators. Today, we are known as AASA, The School Superintendents Association.
From the very beginning, it was apparent that advocacy would be the driving force behind this newly formed organization. AASA is the premier association for school system leaders and serves as the national voice for public education and district leadership on Capitol Hill.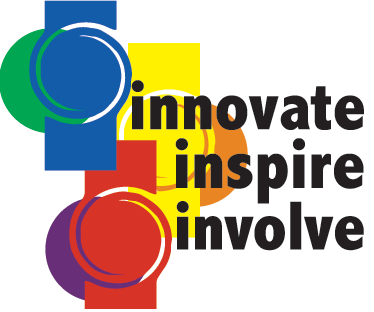 Minnesota Association of School Administrators (MASA)
CrisisGo and MASA have partnered with one another to help transform Minnesota's districts emergency reponse plans by taking them out of their three-ring binder and placing them into the mobile devices of all first responders and teachers. MASA serves over 600 active educational administrators and 250 retired school administrators. Their mission is to establish the statewide agenda for children, serve as the preeminent voice for public education, and empower members through quality services and support.
MASA recognizes the value of CrisisGo by empowering those whose job it is to care for others. By placing vital information such as emergency checklists, alerts, notifications, evacuation maps, and student rosters, first responders and staff can take a proactive approach to handling any type of emergency that might occur.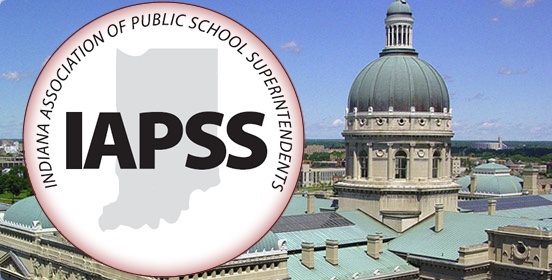 CrisisGo Partners with Indiana Association of School Superintendents
Announcement - October 22, 2014
The Indiana Association of Public School Superintendents (IAPSS) is pleased to announce a partnership with CrisisGo, the country's fastest growing mobile emergency response app for educators. IAPSS is a non-profit, professional association serving 425 members, including superintendents and other school administrators, professors of education, university students studying educational administration, and retired superintendents. The collaboration connects educators with the resources they need to keep their staff and students safe as they go to school each day.
CrisisGo has developed a world-class, revolutionary phone app that takes emergency response plans out of their 3-ring binders and puts them on smartphones, iPads, and desktops for immediate reference and use. The CrisisGo application also gives first responders and staff with a two-way communication platform. With the CrisisGo app, staff and administrators will be able to:
•Alert staff and crisis teams of an emergency situation.
•Read and submit a checklist telling them what to do in every type of crisis situation.
•Instantly view maps showing building evacuation routes.
•Access all phone numbers needed for every type of emergency (FEMA, Utilities, etc).
•Send live streaming video of the crisis situation to responders.
•Notify individuals and groups using a multi-media two-way communication platform
CrisisGo is founded by education software veteran, Jim Spicuzza, who says, "I am excited to partner with IAPSS in bringing our experience and mobile technology knowledge to the Indiana K12 education market. I have never seen a product in school crisis management that brings so much to the table in terms of functionality. CrisisGo mobile emergency app is an incredibly powerful tool that simplifies the entire emergency process by putting the higher education's emergency plan in the palm of their hands."
IAPSS monitors state and federal legislative activity and provides a united voice for superintendents with the Indiana General Assembly, working to advocate for effective legislation to enhance education.
For more information about CrisisGo, please call 314-669-9022 or visit www.crisisgo.com.
CrisisGo Partners with the Missouri School Boards' Association
The Missouri School Boards Association and CrisisGo, Inc. have partnered to offer every school in Missouri key features of the CrisisGo emergency management and mobile communications platform at no cost. Beginning on October 1st, Missouri schools can now offer their employees, teachers and parent community the CrisisGo mobile app with the Panic Button feature and emergency notification platform activated for free for a three-year period.
Recognizing the increased threats and safety needs facing public schools, MSBA and CrisisGo. Inc. have teamed up to offer all Missouri schools; teachers, staff and parent communities, this easy-to-use mobile technology that will make schools safer.
The Missouri School Boards' Association (MSBA) is a private, not-for profit organization that exists to help local school boards succeed. It does this by providing education including board member training; services such as comprehensive policy support, legal assistance and superintendent search guidance; advocacy at the state and national levels; and cost-saving programs designed to allow school boards to put maximum resources in the classroom. MSBA's Center for Education Safety is the only organization in Missouri supporting school safety and security. http://www.msbanet.org/index.php

LobbyGuard Solutions, LLC is the firm behind the LobbyGuard® line of visitor management and front office automation systems. Corporate offices are located in Raleigh, North Carolina. The company is a recognized leader in the visitor management industry.
Founded in 2005, LobbyGuard was one of the first companies to introduce products in the visitor management sector and was the first to offer a self-service sign-in kiosk. Today LobbyGuard handles 300,000+ visitor sign-ins each week at school, corporate, government, medical and 25+ additional vertical markets all over the world. The LobbyGuard product line has been the subject of numerous local and national media stories as an important and well-received part of corporate, government and public education security initiatives.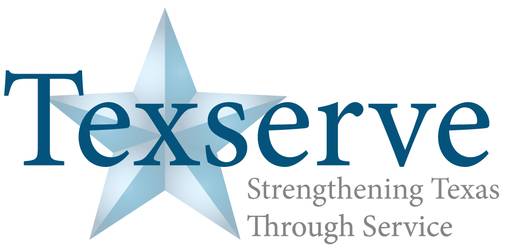 CrisisGo Partners with Dallas County Schools/Texserve
ST. LOUIS, Missouri, June 30, 2015 – CrisisGo, a national mobile emergency response application company serving school districts, governments, businesses, and the healthcare industry, today announced a partnership with Texserve, a DBA of Dallas County Schools (DCS).
Texserve/DCS is a government entity that provides services to school districts and other government entities throughout the State of Texas.
Texserve currently provides customers with Pupil Transportation Services, Instructional Services, Technology Services and Solutions and now, with CrisisGo, a comprehensive mobile emergency response and two-way communication platform.
"CrisisGo is honored that Texserve/DCS has chosen to partner with us," said Jim Spicuzza, CEO, CrisisGo. "When school districts contract with CrisisGo through Texserve/DCS, they are able to receive a discount on CrisisGo's available services. With our Texserve/DCS partnership in place, we are looking forward to the prospect of helping Texas school districts experience the power of keeping students and staff safe each day when it comes to emergency response and mitigation."

CrisisGo is pleased to partner with Teacherswithapps.
Jayne Clare, Special Education teacher and One of "20 to Watch" Leaders Advancing Education Technology, and Anne Rachel, Early Childhood educator, co-founded TWA to help teachers, therapist, parents and students wade through the vast number of educational apps being released on a daily basis. We hope you find our site helpful and reap the benefits of our efforts.
Teachers With Apps, co-founded by two lifelong educators, is dedicated to the idea that quality mobile educational apps are the tools of the future but they need to be used responsibly.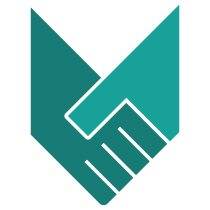 CrisisGo Partners with Wisconsin Educators Risk Management Cooperative
The Wisconsin Educators Risk Management Cooperative (WERMC) is a 66.0301 formed by districts in 2011 to purchase liability and Workers' Compensation insurance, collectively. WERMC members' insurance is not "pooled" which can create adverse selection. Each member is underwritten individually to ensure favorable results. The service "platforms" from the Workers' Compensation insurance company and agent, plus the liability insurance carrier are exceptional and help to reduce costs. Workers' Compensation dividends are very competitive with the long-term goals of the reduction of accidents, Experience Mods, and premiums through a variety of specialized services and risk management best practices.

CrisisGo Partners with Clever
Clever was founded in 2012 by educators and technologists who knew that widely available educational apps could improve both teaching and learning, but that tools to deploy and secure the applications were simply unavailable. Today, more than 44,000 K-12 schools in the U.S. trust clever to secure their student data as they adopt learning apps in the classroom.
Clever is a key element to saving even more precious minutes and seconds during an emergency. Its service makes it easy for districts and schools to use technology in their classrooms by automating and securing the way software applications maintain accurate student roster information like name, class, teacher and grade level. Which students are in which classrooms can change on a daily basis, and is critical information in an emergency. For more information on Clever, visit https://clever.com.