Upcoming Events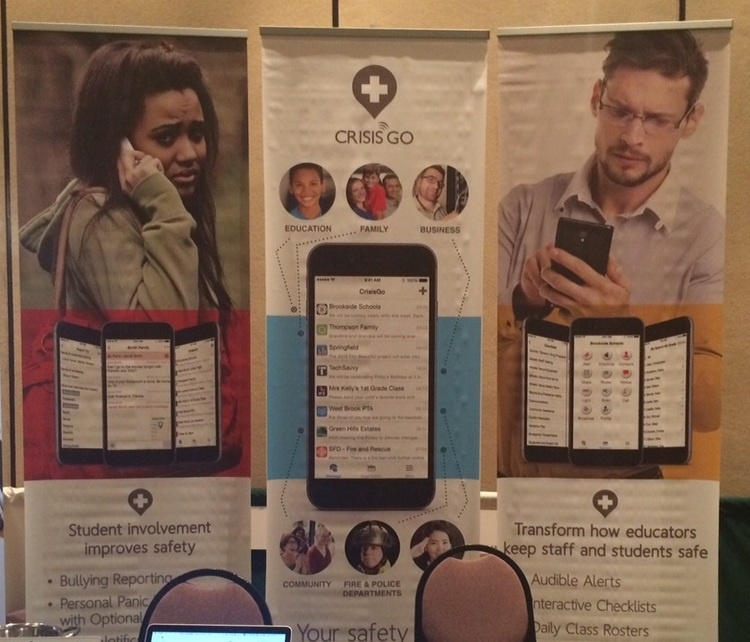 Association for the Advancement of International Education - February8 - 10, 2016, Atlanta Georgia
The dynamic global community of international school leaders, accrediting agencies, university leaders, and international product and service providers will come together to connect, share and learn about leading while celebrating 50 years of leadership community at Interconnected & Inclusive: The 50th Annual AAIE International Leadership Conference & Expo in vibrant downtown Atlanta, Georgia. Please look for Terye Myers at the CrisisGo booth where he can share how schools across the globe can stay safe using mobile technology.
Lunch and Learn Webinar on How to Survive an Active Shooter with Guest Captain Mike Bolender - March 2, 2016, 11:30 am Central Time via GoToWebinar
Captain Mike Bolender will share with us practical tactics to empower you should you find yourself in an active shooter situation. Captain Bolender shows you how to and when to move with a purpose, depending on the context of your situation. A 23-year veteran with the
Oak Creek Police Department, Captain Bolender has been involved in two active shooter incidents. Join us for this free upcoming Lunch and Learn webinar on school safety. Register here:
BASA annual School Facilities and Safety Conference - March 9-10, 2016, Columbus, OH
Come meet CrisisGo's Ohio representative, Lindsey Swank-Meili at the CrisisGo booth during this important event. Sponsored by the Ohio Superintendent's Association, there is a dynamic list of experienced presenters focused on the topic of "Plan, Prepare, and Perform."
NCASA Conference on Educational Leadership - March 18-20, 2016, Raleigh, North Carolina
Join Josh Lovell and Shandi Foster from CrisisGo at the North Carolina Association of School Administrators' Conference on Educational Leadership as they "Celebrate" 175 years of public school success. This year's conference will be held at the Raleigh Convention Center, located at 500 South Salisbury Street, Raleigh, NC 27601. Stop by and ask Josh and Shandi to share how schools are using mobile technology to keep their teachers and students safe.